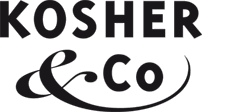 Puri
Puri is a deep-fried flat bread that is widespread in India and Pakistan and eaten with all kinds of food. It is also served in the gurudwaras – the places of Sikh worship – usually with chana masala, a chickpea dish.

Langar, free food for all, is one of the principles of the Sikh religion. Every gurudwara is equipped with a kitchen. Volunteers prepare certain vegetarian dishes while engaged in constant prayer. This kind of community service cleanses their spirit and strengthens their sense of charity.

Everyone at the gurudwara shares the food, sitting on the floor with covered hair. The communal meal is a statement against the strict caste system that dominates Indian society. For the Sikhs, all human beings are equal, regardless of sex, social standing, possessions, or education.