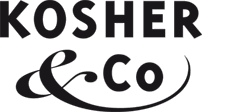 Mulled Wine Made from Kosher Wine
Mulled wine is a very popular Christmas season drink in central Europe. Its origins can be traced back to antiquity. Wine boiled with spices, called "mulsum", was drunk in the Roman Empire, but in contrast to our mulled wine, it was served cold. The Romans thought that spiced wine benefited the health – a belief shared by the people of the Middle Ages. They drank a spiced wine called "hippocras", whose name derives from the famous Greek physician Hippocrates. But as spices were very expensive, this kind of wine was reserved mainly for the rich.

Nowadays spicy mulled wine is a favorite drink at Christmas markets. Each year in December, the Jewish Museum holds a Hanukkah market where visitors can enjoy, among other Jewish specialties, this mulled wine prepared with kosher wine!