Exhibition Catalogue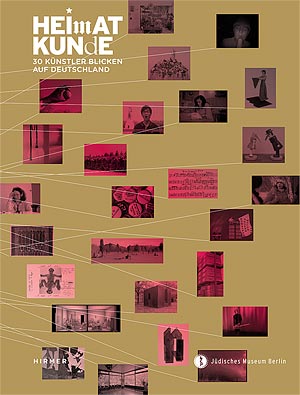 The comprehensive catalogue accompanying the exhibition contains images of all the exhibited works, as well as four essays by the curators, texts on the artworks, and a complete list of works:

"Heimatkunde: 30 Künstler blicken auf Deutschland," published by the Jewish Museum Berlin.

200 pages, around 200 color images, soft cover with flaps
14,95 euros
Hirmer Verlag, Munich.
ISBN: 978-3-7774-5021-6
The publication is available only in German.