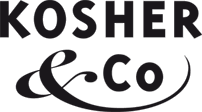 Terms and Conditions of the Website
Publisher
Jewish Museum Berlin
Lindenstraße 9-14
10969 Berlin
www.jmberlin.de
Director
Hetty Berg
Finanzamt für Körperschaften III, Berlin
id-number DE 200 42 91 62
tax number 29/33/4995
The Jewish Museum Berlin is subsidized by the Federal Government Commisioner for Cultural Affairs and the Media.
Disclaimer
Should rights (also) lie with others, please inform the Stiftung Jüdisches Museum Berlin.
Concept, implementation, editing
Dagmar Ganßloser
Etta Grotrian
Oliver Lerone Schultz
A la Carte
Julia Cartarius
Katja Krause
Claudia Mühlbauer
Kerstin Remes
Anke Schnabel
Graphics
Susanne Beer (bildargumente)
Fred Bordfeld (kaklotter)
Jörg Hülsmann (drawings for "A la Carte")
Laura Maikowski (bildargumente)
Translations
Adam Blauhut
Naomi Lubrich
Lisa Shoemaker (recipes for "A la Carte")
Privacy policy
Visitors to the exhibition received a spoon with an RFID chip located under the label displaying the spoon's number. This chip permitted the visitor to collect recipes by placing the spoon on various media stations whilst progressing through the exhibition. The recipes can be viewed on this web site and printed at home. The "spoon code" (i.e. the number printed on the label) is also stored on the RFID chip, which enabled the media stations to register wirelessly the recipes selected at each station. These selections were recorded in order to make the chosen recipes available on this web site, but no further data were gathered.