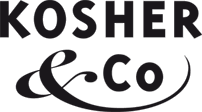 Ritual slaughtering
Shehitah refers to the ritual method of slaughtering animals as specified in Jewish religious dietary law. A blessing is said and the animal's throat is cut quickly with a very sharp knife, causing the animal to die with as little pain as possible and be drained of blood. The internal organs are then inspected and if no irregularities are found, the meat is deemed kosher.
The rabbi grants the shehitah license only to religious Jews who are familiar with all the relevant regulations and who have learned the proper method of slaughter. The rabbi continues to monitor the work of the slaughterer—called a shohet—and will revoke his license if this becomes necessary.
A properly performed shehitah incision must meet the following criteria: Before the cut is made, the shohet must test the sharpness and smoothness of the blade. The cut must be made in a single, quick motion without applying pressure. The blade may not be covered by fur or feathers, and the cut must be made in the place specified for each species of animal.
Ritual slaughtering knife for cows, Lithuania, ca. 1900 © Gross Family Collection, Tel Aviv
Ritual slaughtering knife for geese and turkeys, Lithuania, ca. 1900 © Gross Family Collection, Tel Aviv