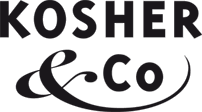 The Vineyard at Rishon Le-Zion 1913: The biblical "spy" scene, Avraham Soskin, The Pinchas Lavon, Institute for Labour Movement Research, Tel Aviv









The Symbolic Grape
In the biblical book of Numbers, Moses sends ahead twelve scouts to make a report on the Promised Land. They return with a huge cluster of grapes, evidence of the land's fertility.
This image has come to symbolize the abundance of the Land of Israel, a motif used in Christian and Jewish contexts. Many rabbinical interpretations dwell on comparisons between the people of Israel and the grapevine in all its parts and so the grape cluster has come to represent both the people and the land. The Zionist movement revived the symbolic use of the scouts carrying an oversized grape cluster.


Circumcision bowl © Jüdisches Museum Wien, Sammlung Max Berger; This bowl shows a rare instance where the figures face left.