Glossary - K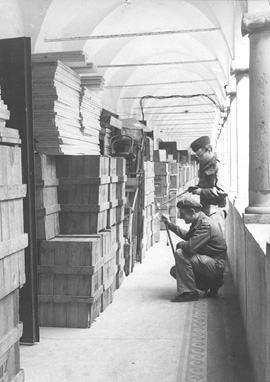 Kloster Tanzenberg
Since 1944 the collection of books belonging to the "Central Library of the Hohe Schule," a National Socialist elite university planned by Alfred Rosenberg, were stored in the Carinthian monastery at Tanzenberg since 1944. British troops discovered the book storage facility in May 1945. The majority of the 500,000 to 700,000 volumes stored there originated from Jewish property that had been confiscated.
See: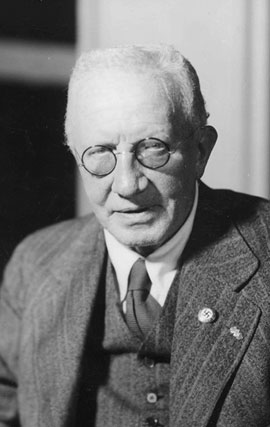 Otto Kümmel (1874-1952)
In 1940, Otto Kümmel, general director of the Staatliche Museen zu Berlin (Berlin State Museums), was commissioned by Goebbels, Minister for Propaganda, to compile a list of artworks that had left Germany since the 16th century, particularly during the Napoleonic Wars and after the Treaty of Versailles. They were to be "returned" to the German Reich.
See:
Kunsthandel
The sale of Jewish art collections via art dealers or at auction gave these transactions the appearance of legitimacy. In reality, Jewish owners had no choice. Deprived of their rights and persecuted, they were forced to relinquish their property. Art dealers from Germany, Austria, and throughout Europe played an important role in building the collections of Nazi functionaries, in the plundering of occupied countries, as well as in barters or the acquisition of foreign currency. They profited from a flourishing market and rising prices in the years before and during World War II. Most of them were able to continue their activities after the war.